Fullerton College has partnered with several local school districts to offer K–12 students the opportunity to take free college classes while still enrolled in high school through the Dual Enrollment program.
Dual Enrollment classes are college-level classes—held at Fullerton College or at a local high school during after-school hours—that are guaranteed to give the student General Education (GE) college credit. Most courses run during the regular college semester except for a few five-week-long courses.
Benefits of Dual Enrollment
Take college Courses for FREE
Earn Transferable credits for universities!
Explore different General Education Courses during High School
Interested in taking Dual Enrollment courses this SPRING 2023?
Classes are being updated continuously in your district's section.
Select your district to see the classes that will be offered to your school.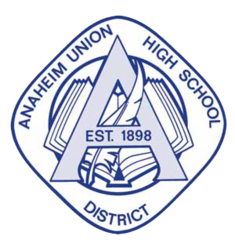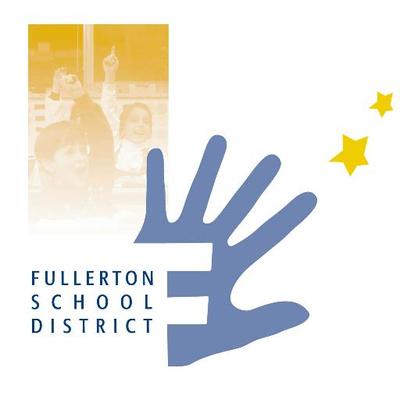 Fact: Fullerton College conducted approximately 350 visits to local high schools in academic year 2014-2015.
What are the differences between Advance Placement (AP) and Dual Enrollment (DE)?
Dual Enrollment classes (DE): A dual enrollment class is a college-level class given at a high school, but it counts for both college and high school credit. Unlike AP classes, you don't need to take an exam at the end of the year to gain college credit, but you do need to earn a grade of C or higher in the class. These classes are offered after school to prevent conflict with the student's high school schedule. Most courses take place during regular college semester with the exception of a few courses that are 5-weeks long. All dual enrollment classes are guaranteed to give college credit towards General Education (GE) courses.
Advanced Placement (AP): AP classes are a year-long college-level classes taught to prepare you for AP tests, which you take at the end of the school year to earn college credit and/or "advanced placement" (hence, "AP"). Usually, you must get a score of 3 or higher to gain college credit. These classes require a substantial amount of writing as well as reading chapters from a textbook. Not all AP courses guarantee college credit.
What are the advantages of Dual Enrollment?
Earn your college degree in less time.
Eliminate duplication of coursework between high school and college.
Save money. Concurrently enrolled students are not required to pay tuition. All materials and books will be purchased by the student or by the participating high school and/or district.
Explore career fields before starting college.
Easier transition to college.
Can I receive both college and high school credit?
Yes. The student will earn both high school and college credit. If the student wishes to receive high school credit for a college class, a 3.0 unit or more one-semester college class will earn one semester of high school credit (5.0 credits). To determine how a college course fulfills a high school requirement, see your high school counselor. Academic college courses that meet the University of California's 'A–G' requirements will be given a weighted grade point and ranking on the high school transcript at the discretion of the high school.
Who can participate in Dual Enrollment?
Students must be in high school and have the support and permission of parents, principal and a high school counselor who verified appropriate college-level capability based on assessment scores and/or program pathways. Fullerton College allows eligible 9th–12th grade students who are concurrently enrolled as a regular student in a public or private high school program to enroll in most college courses in order to enrich their educational experience.
How many courses may I take?
Dual Enrollment students are permitted to enroll in a maximum of 6.0 college units during the Fall or Spring semesters.
Who teaches these courses?
Dual enrollment classes may be taught by approved Fullerton College associate faculty who are also CSU professors. Instructors use college curriculum and textbooks and deliver a college-level course, which will require students to work at a higher level.
Do pre-requisites apply to Dual Enrollment students?
No, All DE classes are introductory classes that do not require pre-requisites.
If I enroll in Dual Enrollment classes, am I required to physically attend the college campus?
No, all Dual Enrollment classes are offered at local high schools after classes.
If the classes I am interested in are not offered at my high school, would it be possible to take them at the college instead?
Yes, the special admit will allow you to take any GE college classes with the exception of English and Mathematics.
If I do not feel confident in the course, can I drop it?
Yes, but it is your responsibility to drop the class and know the deadline to do so.
I just registered for my classes. When do I have to pay?
All Dual Enrollment classes, including books and Scantrons, are free for high school students.
How do I get involved in the Dual Enrollment program?
Ask you high school counselor how to get involved.