FJUHSD Spring 2023 Dual Enrollment
View available classes by high school
Buena Park High school
Class
Class Title
Units
Start Date
End Date
Day(s)
Times
Where
COUN 140
Educational Planning
*Only HS Seniors planning
to attend FC Fall 2023


*CLOSED CLASS STARTED*



0.5
1/9/23
1/20/23
100% Online
100% Online
100% Online
COMM 100
Public Speaking


*CLOSED CLASS STARTED*

3
2/9/23
5/18/23
T/TH
3:40pm – 5:30pm
In Person at BPHS
SOC 101
Introduction to Sociology


*CLOSED CLASS STARTED*

3
2/6/23
5/20/23
100% Online
100% Online
100% Online
ETHS 150
Introduction to Chicana-o Studies


*CLOSED CLASS STARTED*

3
2/6/23
5/20/23
100% Online
100% Online
100% Online
MUSA 171
Introduction to Drum Set


*CLOSED CLASS STARTED*

1
2/6/23
5/17/23
W
4:00pm – 6:30pm
In Person at FC
NUTR 210
Human Nutrition


*CLOSED CLASS STARTED*

3
2/6/23
5/20/23
100% Online
100% Online
100% Online
COUN 140
Educational Planning
*Only HS Seniors planning
to attend FC Fall 2023
0.5
2/27/23
3/12/23
100% Online
100% Online
100% Online
Fullerton Union High school
Class
Class Title
Units
Start Date
End Date
Day(s)
Times
Where
COUN 140
Educational Planning
*Only HS Seniors planning to attend FC Fall 2023


*CLOSED CLASS STARTED*



0.5
1/9/23
1/20/23
100% Online
100% Online
100% Online
ETHS 150
Introduction to
Chicana-o Studies


*CLOSED CLASS STARTED*

3
2/6/23
5/20/23
100% Online
100% Online
100% Online
MUSA 171
Introduction to Drum Set


*CLOSED CLASS STARTED*

1
2/6/23
5/17/23
W
4:00pm – 6:30pm
In Person at FC
NUTR 210
Human Nutrition


*CLOSED CLASS STARTED*

3
2/6/23
5/20/23
100% Online
100% Online
100% Online
SOC 101
Introduction to Sociology


*CLOSED CLASS STARTED*

3
2/9/23
5/18/23
T/TH
3:40pm – 5:10pm
In Person at FUHS
COUN 140
Educational Planning
*Only HS Seniors planning to attend FC Fall 2023
0.5
2/14/23
3/14/23
T
3:40pm – 5:10pm
In Person at FUHS
COUN 140
Educational Planning
*Only HS Seniors planning to attend FC Fall 2023


*CLOSED CLASS IS FULL*



0.5
2/15/23
3/15/23
W
3:40pm – 5:10pm
In Person at FUHS
COUN 140
Educational Planning
*Only HS Seniors planning to attend FC Fall 2023
0.5
2/16/23
3/16/23
TH
3:40pm – 5:10pm
In Person at FUHS
La Habra High school
Class
Class Title
Units
Start Date
End Date
Day(s)
Times
Where
COUN 140
Educational Planning
*Only HS Seniors planning to attend FC Fall 2023


*CLOSED CLASS STARTED*

0.5
1/9/23
1/20/23
100% Online
100% Online
100% Online
COUN 140
Educational Planning
*Only HS Seniors planning to attend FC Fall 2023


*CLOSED CLASS STARTED*

0.5
1/30/23
3/1/23
W
3:40pm – 5:10pm
In Person at LHHS
AJ 079
Law Enforcement Career Preparation


*CLOSED CLASS STARTED*

0.5
1/30/23
2/12/23
100% Online
100% Online
100% Online
AJ 092
Crime Scene Investigation


*CLOSED CLASS STARTED*

1
1/30/23
5/17/23
M/W
7:20am – 8:25am
In Person at LHHS
AJ 100
Introduction to Criminal Justice
3
2/14/23
5/20/23
100% Online
100% Online
100% Online
MUSA 171

Introduction to Drum Set
*CLOSED CLASS STARTED*

1
2/6/23
5/17/23
W
4:00pm – 6:30pm
In Person at FC
ETHS 150
Introduction to Chicana-o Studies


*CLOSED CLASS STARTED*

3
2/6/23
5/20/23
100% Online
100% Online
100% Online
NUTR 210
Human Nutrition


*CLOSED CLASS STARTED*

3
2/6/23
5/20/23
100% Online
100% Online
100% Online
COUN 140
Educational Planning
*Only HS Seniors planning to attend FC Fall 2023
0.5
2/27/23
3/12/23
100% Online
100% Online
100% Online
La Vista/La Sierra High school
Class
Class Title
Units
Start Date
End Date
Day(s)
Times
Where
COUN 140
Educational Planning
*Only HS Seniors planning to attend FC Fall 2023
0.5
3/27/23
4/10/23
M/W
3:40pm – 5:10pm
In Person at La Vista/La Sierra
COUN 151
Career and College Success
3
3/27/23
5/19/23
M/T/W/F
2:03pm – 3:33pm
In Person at La Vista/La Sierra
Sonora High school
Class
Class Title
Units
Start Date
End Date
Day(s)
Times
Where
COUN 140
Educational Planning
*Only HS Seniors planning to attend FC Fall 2023


*CLOSED CLASS STARTED*

0.5
1/9/23
1/20/23
100% Online
100% Online
100% Online
DART 104
Introduction to Maya 3D


*CANCELLED*

3
1/30/23
5/18/23
T/TH
3:40pm – 6:45pm
In Person at SOHS


*CANCELLED*

ETHS 150
Introduction to
Chicana-o Studies


*CLOSED CLASS STARTED*

3
2/6/23
5/20/23
100% Online
100% Online
100% Online
MUSA 171
Introduction to
Drum Set


*CLOSED CLASS STARTED*

1
2/6/23
5/17/23
W
4:00pm – 6:30pm
In Person at FC


*CLOSED*

NUTR 210
Human Nutrition


*CLOSED CLASS STARTED*

3
2/6/23
5/20/23
100% Online
100% Online
100% Online
COUN 140
Educational Planning
*Only HS Seniors planning to attend FC Fall 2023
0.5
2/27/23
3/12/23
100% Online
100% Online
100% Online
Sunny Hills High school
Class
Class Title
Units
Start Date
End Date
Day(s)
Times
Where
COUN 140
Educational Planning
*Only HS Seniors planning to attend FC Fall 2023


*CLOSED CLASS STARTED*

0.5
1/9/23
1/20/23
100% Online
100% Online
100% Online
ETHS 150
Introduction to
Chicana-o Studies


*CLOSED CLASS STARTED*

3
2/6/23
5/20/23
100% Online
100% Online
100% Online
MUSA 171
Introduction to
Drum Set


*CLOSED CLASS STARTED*

1
2/6/23
5/17/23
W
4:00pm – 6:30pm
In Person at FC


*CLOSED*

NUTR 210
Human Nutrition


*CLOSED CLASS STARTED*

3
2/6/23
5/20/23
100% Online
100% Online
100% Online
COUN 140
Educational Planning
*Only HS Seniors planning to attend FC Fall 2023
0.5
2/27/23
3/12/23
100% Online
100% Online
100% Online
COUN 140
Educational Planning
*Only HS Seniors planning to attend FC Fall 2023


*CANCELLED*



0.5
2/15/23
3/15/23
W
3:40pm – 5:10pm
In Person at SHHS
COUN 140
Educational Planning
*Only HS Seniors planning to attend FC Fall 2023


*CANCELLED*



0.5
2/16/23
3/16/23
TH
3:40pm – 5:10pm
In Person at SHHS
Troy High school
Class
Class Title
Units
Start Date
End Date
Day(s)
Times
Where
COUN 140
Educational Planning
*Only HS Seniors planning to attend FC Fall 2023


*CLOSED CLASS STARTED*



0.5
1/9/23
1/20/23
100% Online
100% Online
100% Online
ETHS 150
Introduction to
Chicana-o Studies


*CLOSED CLASS STARTED*

3
2/6/23
5/20/23
100% Online
100% Online
100% Online
MUSA 171
Introduction to Drum Set


*CLOSED CLASS STARTED*

1
2/6/23
5/17/23
W
4:00pm – 6:30pm
In Person at FC
NUTR 210
Human Nutrition


*CLOSED CLASS STARTED*

3
2/6/23
5/20/23
100% Online
100% Online
100% Online
COUN 140
Educational Planning
*Only HS Seniors planning to attend FC Fall 2023
0.5
2/27/23
3/12/23
100% Online
100% Online
100% Online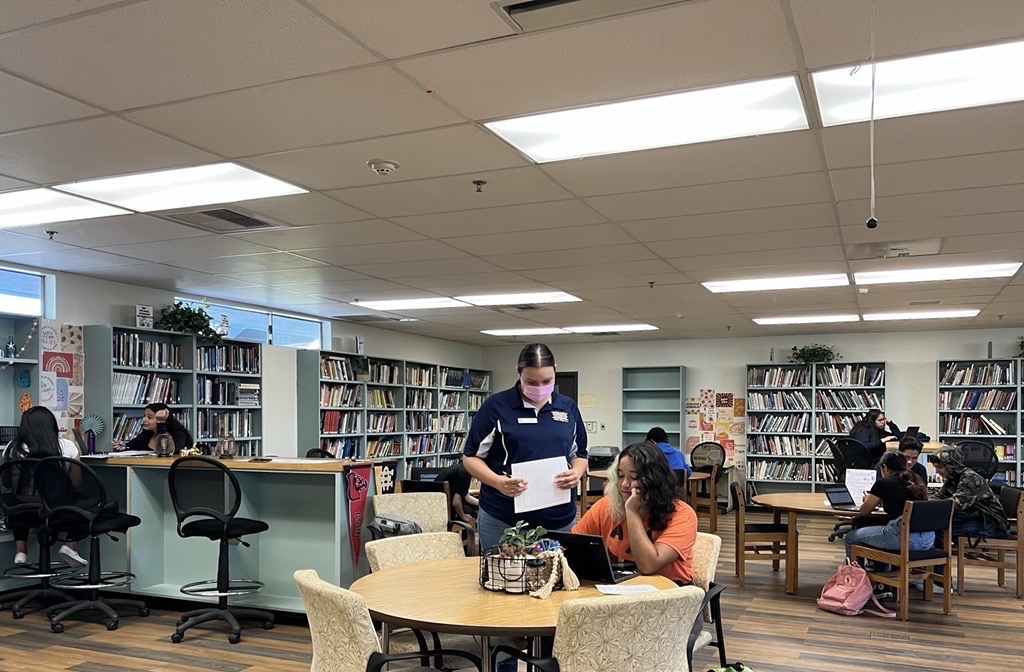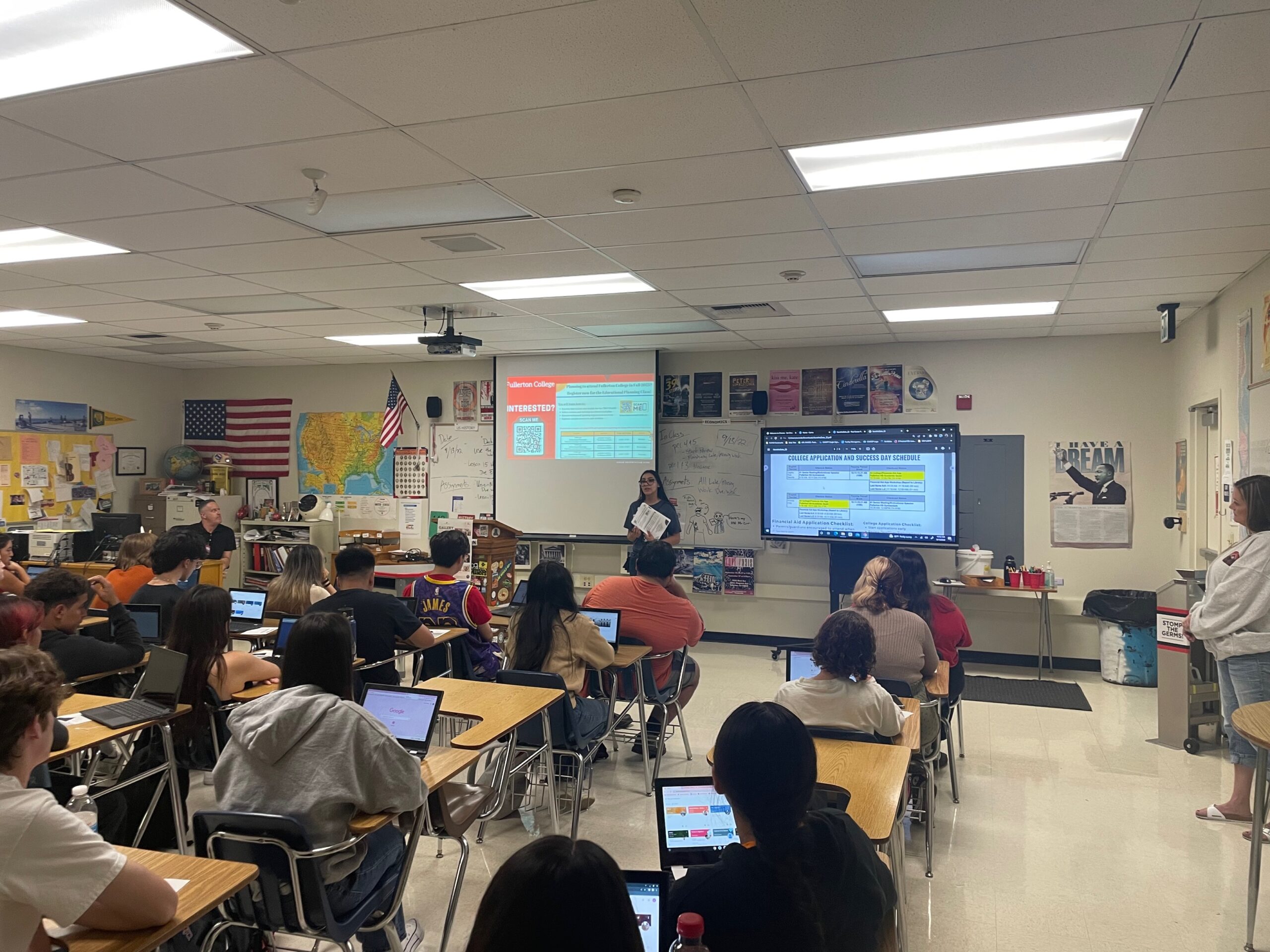 steps for Dual Enrollment 
All steps by must be completed by 1/30/2023 (COUN 140 classes may have a different deadline)
STEP 1: Dual Enrollment Orientation Video
Watch the following video to learn information about dual enrollment: Orientation Video 
The video will cover general information about dual enrollment such as what dual enrollment is, steps to taking a dual enrollment class, student expectations, and the many benefits that come with taking a dual enrollment course!
Please Note: It is important that you watch this video to not only learn about the dual enrollment process, but also to learn about how you can succeed and how we can further support your dual enrollment journey and beyond.
STEP 2: COMPLETE THE INTEREST FORM
By completing the interest form you are letting us know you are interested in enrolling in a Dual Enrollment. Upon submitting the interest form your Fullerton College High School liaison will contact you via email/text message.
STEP 3: APPLY FOR ADMISSIONS
Current Students
If you have enrolled in a Fullerton College dual enrollment courses for Spring 2023 or Summer 2023,  skip to step 4.
New & Returning Students
If you are new to Fullerton College or have not enrolled in courses in the past semester, please apply (or reapply) early to ensure you can register for classes! 
The basic steps to complete and submit an application are:
Create an OpenCCC Account If you don't already have one.
Sign-in to your OpenCCC Account and start an application.
(If you do not remember your username and password, select "Recover Account" or contact support at 877-247-4836 or email at support@openccc.net)
Submit the Fullerton College Application for the term in which you are taking the class Login-in and be sure your application is submitted.
Note: Do not use your school email when applying. Use a personal email  account.
Important: After submitting your Fullerton College Admission Application, you will receive a "Welcome to Fullerton College" email at the email address you used on the application.
The welcome email will include your Fullerton College Banner (student) ID number. If you do not receive the email with your Banner ID within one week, please contact your assigned high school liasion or text (714) 278-3849.
STEP 4: COMPLETE THE SPECIAL ADMIT FORM
In order to complete this step you must have completed a Fullerton College online application. 
Before you can enroll in Fullerton College dual enrollment courses, you must complete the Special Admit form. After you (the student) and your parent electronically sign the form it will be routed to your high school official's designee to sign electronically.
Note: Your high school liaison will notify you as soon as your Special Admit form has been processed.
STEP 5: REGISTER IN YOUR SCHOOL'S DUAL ENROLLMENT COURSE(S) VIA MYGATEWAY
Registration is conducted online only.
Please reach out to your high school liaison for your specific class(es) 5 digit CRN number. Then, follow the below steps to register.
To register, see: How to Register Guide or view a step by step video tutorial 
---
Note: 
Have a great semester!
Connect with an Outreach Liasion through text:
Include your: full name, high school and question:
 714-278-3849
If you prefer to contact your HS Liaison:
Go to the link below and look for your HS name
Meet the team page
If you prefer a phone call, leave a voicemail with your:
Full name, phone mumber and detailed Message
714-732-5521