Future Hornets Hive
Learn more about your next steps to be enrolled at Fullerton College, attend Future Hornet Support Events to receive assistance with missing steps, and ensure you are Promise eligible!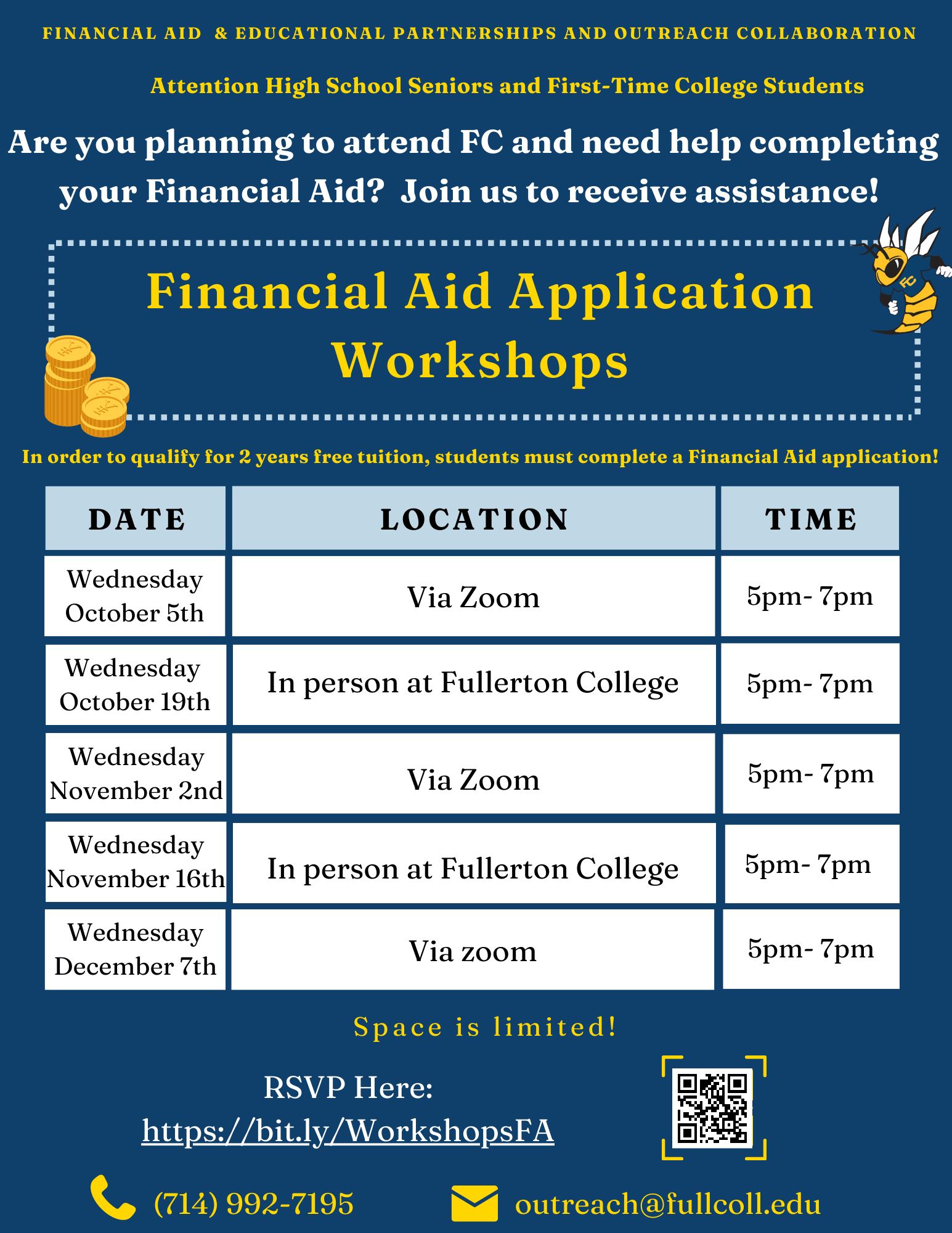 Attend our financial aid workshops to receive support when completing the FAFSA or CA Dream Act. Join and learn about ways to finance your education through grants, work-study, and more!  
*Financial Aid Staff will be available to answer any questions
RSVP REQUIRED
When: Every other Wednesday 
Time: 5:00pm – 7:00pm
Where: Options available for online and in-person sessions (please refer to flyer)
Want to show Universities that you are "College Ready" and take classes at your high school for FREE? Find out more about what classes are offered at your high school.
Have a question and prefer to text? Text us at (714) 278-4346 Monday-Thursday from 8:00am-4:00pm
Current High school Seniors
Students interested in attending and receiving FREE TUITION at FC!
fIRST-tIME College STUDENTS
Students not currently in High School and have not attended college before (not counting Dual Enrollment)
Dual Enrollment
Students interested in earning FREE college credit during High School
Check out our Outreach YouTube channel!